Posted: Tue Jun 28, 2011 5:32 am Post subject: tibak ng manok

| | | |
| --- | --- | --- |
| | | MC_Aguellon |

Joined: Jun 28, 2011
Posts: 2
Location: PH

Status: Offline


Gud Day po Doc. Itatanong ko lang po kung ano po ang gamot sa tibak ng manok. napanood ko po sa Youtube na may iniinject na gamot sa hita nila, ano po ba ang brand nito at saan po nakakabili. malalaki at namamaga napo kasi ang tibak ng mga manok ko. salamat po.

Posted: Tue Jun 28, 2011 11:07 am Post subject: Re: tibak ng manok

Talisayin
Site Admin



Joined: Sep 10, 2010
Posts: 565


Status: Offline

Ang ginagamit ni Doc Ted na Penicillin injectable ay Ampicin na available sa mga drugstore. (.1 to .2 cc) sa foot pad at (.3cc for 5 days) sa leg muscle.

Posted: Tue Jun 28, 2011 1:51 pm Post subject: Re: tibak ng manok

Joeysy
Manok Panabong na ako


Joined: Sep 10, 2010
Posts: 419
Location: tanay

Status: Offline

GENTLEMEN, PLEASE ALLOW ME TO ADD MY CENTS WORTH ABOUT THE TIBAK.



IN ENGLISH, ITO ANG TINATAWAG NA INFECTIOUS SYNOVITIS. IMPEKSYON, THEREFOR MAY SUGAT AT ANG SUGAT AY INFECTED.
TAMA NA SAKSAKAN NG ANTIBIOTICS PARA MAPATAY ANG BACTERIA SA LOOB NG SUGAT. PERO WORD OF CAUTION, PARA ITONG PIGSA NA KAPAG NAGHILOM KAAGAD ANG WOUND SA SKIN, AT MAYROON PANG BACTERIA AT PAMAMAGA SA LOOB, MAG-BUI-BUILD UP ITO NG GAS AT PARANG NGIPEN NA MAGA SSSAKIT AT DARAMI NA NAMAN ANG IMPEKSIYON SA LOOB. NAKITA NIYO SIGURO NA KAPAG INFECTED ANG NGIPEN AY HALOS DI KABITAN NG PASTA NG DENTISTA ITONG BUTAS NG NGIPEN NATIN, DAHIL MAY ABSCESS PA SA LOOB NG ROOTS. SOLUSYON SA NGIPEN AY PAIINUMIN KA NG ANTIBIOTICS PARA MAWALA ANG IMPECKSIYON AT I-ROOT KANAL ANG NERVES PARA MAWALA SAKIT, ONLY THEN AT NASIGURO NG DENTIST NA DI NA MABAHO ANG LOOB NG BUTAS NG NGIPEN WILL SHE OR HE PUT PASTA ON THE TOOTH, TEMPORARY MUNA THEN PERMANENT KAPAG DI NA NAMAGA PANG MULI.

SA TIBAK, ANG GINAGAWA KO AY PARANG PIGSA ITO NA SINUSUUTAN KO NG TAROL OR WICK ( PARANG WICK OF A LAMP) ISANG PIRASONG GAUZE NA IMPREGNATED WITH TOPICAL ANTIBIOTIC/ ANTI INFLAMMATORY NA OINTMENT LIKE DIPROGENTA OINTMENT, THEN IPAPASOK KO SA LOOB NG MAGANG TIBAK, OF COURSE YOU DO THIS AFTER FIRST CLEANSING THE WOUND INSIDE OUT WITH HYDROGEN PEROXIDE, THEN WASH WITH ALCOHOL, THEN FINALLY BETADINE NA DIDILUTED NG KONTI (BAKA MASUNOG MASIYADO WOUND KAPAG PURONG BETADINE) OKAY, NAIPASOK MO NA ANG MITSA SA LOOB NG BUTAS NG TIBAK, THEN BALUTIN MO ANG PAA NIYA NG GAUZE AT BUHUSAN NG RUGBY PARA MAGING WATERPROOF ITO, ISAKSAK ANG AMPICIN NA BINILI MO SA MERCURY DRUG OR ANY ANTIBIOTIC. WAIT 3 DAYS TAPOS DO IT ALL OVER AGAIN HANGGANG MAGSUBSIDE ANG SWELLING.
REMEMBER, AYAW NATING MAGSARA PREMATURELY ANG SUGAT HABANG MAGA PA ANG TIBAK, KAYA TIYAGAAN NA PALIT KA NG PALIT NG MITSANG ISASAKSAK MO SA LOOB NG TIBAK, DO NOT FORGET THE ANTIBIOTIC/ANTIINFLAMMATORY OINTMENT. KAPAG DI NA MASIYADONG MAGA AT DI NA MABAHO ANG AMOY NG GAUZE NA BINUNOT MO MULA SA LOOB NG TIBAK, PWEDE NANG DI MO SAKSAKAN NG MITSA OR TROL ITO AT BALUTIN MO NA LANG NG GAUZE ANG TIBAK, I=WATERPROOF NG RUGBY AT SAKSAKAN MULI NG AMIPCIN OR CEPHALEXIN OR ANY ANTIBIOTICS.
DI DAPAT PASUKAN NG BASA ANG SUGAT HABNG NAGHIHILOM ITO DAHIL PAGMUMULAN ITO NG RE-INFECTION.

MAS MALAKI ANG TIBAK, MAS MATAGAL ANG GAMUTAN! SO BANATAN MO NA PARE!
KUNG WALA KANG TIUYAGA, SIGY\URUHIN MO NA DI MASUSUGATAN ANG FOOTPAD NILA AT MALINIS LAGI ANG KULUNGAN, DAPAT DING TAMA LANG ANG TIMBANG NILA DAHIL TOGETHER:
1) OVERWEIGHT SILA;
2( MADUMING KULUNGAN;
3) NAGKASUGAT ANG FOOTPAD NILA;
PARA KANG MAY FACTORY NG TIBAK! HE HE HE

Posted: Wed Jun 29, 2011 3:10 am Post subject: Re: tibak ng manok

| | | |
| --- | --- | --- |
| | | MC_Aguellon |

Joined: Jun 28, 2011
Posts: 2
Location: PH

Status: Offline

thank you po sa mga replies. very informative po ang mga ito.
Time synchronized with your computer time






You cannot post new topics in this forum
You cannot reply to topics in this forum
You cannot edit your posts in this forum
You cannot delete your posts in this forum
You cannot vote in polls in this forum

Forum
Author
Replies
Last Post
Mew cocker member
Introduce Yourself
MJA73

1

Thu Mar 06, 2014 12:29 pm
xtianbakbakan
Tanong lang para sa meron grupo
Usapang Sabong
MJA73

0

Thu Mar 06, 2014 8:11 am
MJA73
TANONG LNG PO SANA ABOUT MIXING INJECTABLE PO
Itanong mo kay Jap
tolits

0

Thu Mar 06, 2014 6:33 am
tolits
ITANONG MO KAY JAP
Message from the Admins
tolits

0

Thu Mar 06, 2014 6:29 am
tolits
sir jap breeding question po
Itanong mo kay Jap
buji

38

Tue Mar 04, 2014 12:02 pm
xtianbakbakan
Water theraphy
Itanong mo kay Jap
RenDel

2

Tue Mar 04, 2014 5:28 am
RenDel
Sir About po sa seminar?
Itanong mo kay Jap
tetet

7

Mon Mar 03, 2014 12:32 pm
Jap7078
vaccination
Itanong mo kay Jap
kraven

1

Mon Mar 03, 2014 12:30 pm
Jap7078
UBGBA Forum
UBGBA
Talisayin

27

Sun Mar 02, 2014 12:23 am
tony_ubgba
CONDITIONING TIPS
Itanong mo kay Doc
tjtcockingacademy

11

Sat Mar 01, 2014 12:12 pm
aiongoldbo
sugat sa ilong ng sisiw help po!
Itanong mo kay Doc
native_aseel

4

Sat Mar 01, 2014 12:11 pm
aiongoldbo
New member
Introduce Yourself
Dolphin

9

Fri Feb 28, 2014 7:57 am
mmogoogleGAME
Batikan Ad
Maribu Ads
Gamefarm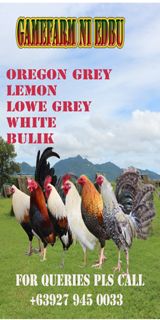 Capistrano Farm
Nene Aguilars Farm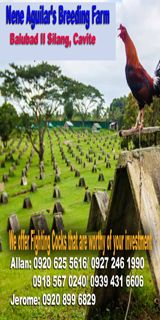 Microbes Probiotic