Posted: Mon Feb 07, 2011 6:39 pm Post subject: BULIK LOVER

| | | |
| --- | --- | --- |
| | | mahal |

Joined: Feb 08, 2011
Posts: 2
Location: california

Status: Offline

sir Joey SY ,im also a bulik lover,i started breeding my bulik last 2006 i acquired my brod material to an old timer breeder in Kentucky named,MR,ESTEL BAKER ,with the help of my cousin MR,NOEL AND EDGAR CANILLAS, we perpetuated the line,especially when we crossed it to our Robie White Kelso,and Sanford Sweater,we used 3 bulik cross in the last bakbakan 2010 under the entry of CVCC NIKKALAV.2 of our bulik won in the finals ,and this breeding season were planning to concentrate in this line,

Posted: Wed Feb 09, 2011 7:00 am Post subject: Re: BULIK LOVER

Joeysy
Manok Panabong na ako


Joined: Sep 10, 2010
Posts: 419
Location: tanay

Status: Offline

Great!!!
knowing the

Ugly Kelso line of my friend, the late Robbie White,

you cannot go wrong with that cross. The ugly kelso of my friend Robbie are very smart, owing to the fact that "

all my birds have oriental blood in 'em"

is what Robbie told me about his birds!!
I remember it as if it were only yesterday, when one time at our gradas at Blueridge,(conditioning farm of joseph Chua and then old residence of our friend Eddie Boy Ochoa),
Robbie put a grey cock in a 3x3 foldable pen. Then he released an

oriental fowl

of his. The grey cock was rushing and trying to get at the oriental fowl which was circling his pen. The grey cock was virtually pushing the 3x3 pen toward the diretion of the oriental cock. At this point, Robbie told our boy to lift the cage, when the cage was out of the way, the oriental cock suddenly without any warning hit the grey cock with a one-two punch that sent him reeling accross the pit.
I was flabbergsted by this exhibition. Imagine, as if it were a man who knows that he will get hurt if he hits the grey cock while it was still inside the 3x3 cage.

The Oriental fowl that Robbie White was referring to was the Bobby Boles Aseel of his neighbor, Bobby. large in the head and smart. Abang in our vernacular.
Remember guys, there was a time when the California boys were already planning to ban the aseels from joining the derbies there, as Mr Boles almost always takes home the bacon everytime he comes up with a show at their pits!!

Perhaps this is one of the secret weapons of my uncle Bebeng Zulueta, as he also breeds aseels in addition to his bearded buliks!!

Personally, I have a winning line that i call my 461 line, a doc robinson hatch crossed with my bobby boles aseel ( that has a lot of Butcher blood in it)
I have corossed this line to the Buliks I got from GRND Richelle Buliks!! Balitaan kita kung okay, although the Aseels are better off fought as cocks, I am banking on the Bulik blood to make this a stag fighting variation of the aseels that I love!!
Joey
That makes breeding and fighting of our feathered warriors a very interesting hobby, the opportunities and the possibilities are enormous and varied!
keep those biddies watered and drop me a line when you start fighting your bulik crosses!!

Posted: Wed Feb 09, 2011 3:25 pm Post subject: Re: BULIK LOVER

Joeysy
Manok Panabong na ako


Joined: Sep 10, 2010
Posts: 419
Location: tanay

Status: Offline

Mr. Noel Canillas





Dear MAHAL,

 
now I remember Noel Canillas, I interviewed him last year at Cagayan Valley or Vizcaya.  Actually, when I saw his gamefowl, parang nasa sarili kong farm ako dahil our gamefowl look very much alike!  He has a family of Kelso and  Butcher roundheads as well.  You are in good hands if you are with him and his brother Baby of Lagba fame.By the way, I learned a lot about Vaccines when i interviewed Baby Canillas at Laguna!!



The Sanford Sweaters crossed with the Buliks!


In my previous reply, i wrote about the Robbie White kelso.  This time, I shall say my cent's worth regarding the Joe Sanford Sweaters.
My Friend Goy Goitia was one of the first enthusiasts who brought the Joe Sanford Sweaters here in our country.  Goy, a Pangasinense na Kastila ang dating, graduated from the UP College of Veterinary medicine. Then He became the farm Vet of Richard Bates after graduation. Later, He migrated to the States and comes back and forth to the Philippines to bring in good stocks from yonder.  As mentioned above, the Joe Sanford Sweaters were one of his best imports.  
Our RGBA Treasurer got a Bulik import which he bred to the Bruce Barnette Sweaters that Mayor Brillantes procured from Engr Sonny Lagon.  It was the late Congressman Lagbas who brought the Bruce Barnette sweater to Peping Chan,whom he contracted to breed for him (Cong Lagbas).  
This version has it that the Bulik Crossed with the Sweaters by these two gentlemen friends and partners,were campaigned successfully by the late congressman in the provinces. Being a very good politician, he gave a couple of Buliks to a fellow Politician from Cavite.  This Bulik Sweater cross was later bred to the Sheryl Penny hatch and won for our Idol from Cavite, the 2006 Bakbakan as well as the World Slasher Cup if my recollection is correct!


Another instance where I saw a Bulik that nicked with the  Sweaters was when one member of the RGBA Board of Directors showed four Buliks at one of RGBA's Derbies at Araneta Coliseum.   Atty's birds are very popular up north but his Bulik/Sweater crosses were spectacular winners at the RGBA Local Circuit.  Such that a foreigner attempted to buy one winning stag at our Araneta finals for fifty thousand pesos. Our breeder-member of the Board turned down the said offer!!  

Super talaga

ang mga

Bulik ni Attorney Directo!!!



Now the GRND Richelle Buliks were crossed differently according to our Masbateno Engineer Ralph Daigo .  Dr Ronnie Magbalon crossed several hatches together to get a high breaking blend of hatches that he later crossed to the Bulik from Gengen Arayata!!

Now that is a phenomenal nick a

s it won 17wins 2 draws and 1 lose at the 2009 Bakbakan, then a year later won 19 fights and 1 draw at the 2010 Bakbakan 10 stag derby!!


Now i have several Bulik lines that I am crossing to my Pitviper Butcher Roundheads , sarap talaga ng maging breeder, you cannot wait to see the results of your experimental crosses! until next season!! Happy Bulik breeding and fighting!!

Posted: Fri Feb 11, 2011 12:44 am Post subject: Re: BULIK LOVER

| | | |
| --- | --- | --- |
| | | mahal |

Joined: Feb 08, 2011
Posts: 2
Location: california

Status: Offline

i saw youre interview with my cousin noel in Solana Cagayan and you also mentioned about the ugly kelso (robie white) ,ive learned a lot from them especially the importance of electrolytes,Hatches are really nick with buliks.i remember 3 yrs ago when i acquired bone crusher hatch to Mr, Crow and i crossed it to my bulik the result is powerful angat sarado but not that good looking rooster,so we tried to cross them to sanford sweater with good results .but next breeding season im planning to crossed my bulik to Sid Taylor for a change hoping to have a good result.

Posted: Fri Feb 11, 2011 5:07 pm Post subject: Re: BULIK LOVER

Joeysy
Manok Panabong na ako


Joined: Sep 10, 2010
Posts: 419
Location: tanay

Status: Offline

The Bone Crusher Hatch of Crow Graves


I can only narrate about something that I had a personal and first hand experience with.  The Crow Graves hatch that I saw with my eyes and that I admired so much are those of CVBA President Victor Sierra.  Direk Bulaong and myself together with Professor Francis Afable were in Cebu covering the breeders of the area.  We sparred the Crow Graves Bone Crusher hatches of Crow Graves! Not only do they hit hard, they break high as well.  
In my several years of going around with the 2 TV Networks that I worked with, i would see a lot of good fighting gamefowls. However, despite the fact that I see a lot of excellent gamecocks,  I seldom acquire them, as I am very picky when it comes to introducing new blood into my breeding program!.  It is very hard to breed and concentrate on my Docs and my butcher Roundheads, ayoko nang dagdagan pa!! It would make things complicated for me.  But Lo and behold, when i saw the Crow graves of Victor Sierra, I immediately purchased a couple of pullets for my yards!! They are the highest breaking hatch fowl I ever laid eyes upon! Head Back feet up front with multiple shuffles! I got home and bred them to the GOLD fowl of Ljay Sumulong, an off color high breaker winning line of LJAY.
Last season, I fought 9 full brothers of these Gold crossed with the Crow Graves hatches, 8 won and the sole loser was spooked by the grey stag , that it would'nt hit the Grey stag!



In short, your Bulik/ Crow Graves cross must be a high breaking blend and would win a lot of fights for you!



As regard your intention to cross the Buliks to your brown reds, I have not seen anyone do this cross yet, so why not try it! I am sure that the speed of the Blacks and the Flight and agility of the Buliks would gel and be mean fighting stags!

My question is, with both black and Dom colors being very dominant colors, which would prevail if you do the cross?

Do drop us a line regarding this intended cross of yours, I am sure a lot of internet browsers would be very interested to find out the answer to my herein question and wanderings
To those who are browsing, do join the sabongplanet and tell us your story/stories.  let us share information and experiences!
Happy breeding!!!!
Time synchronized with your computer time






You cannot post new topics in this forum
You cannot reply to topics in this forum
You cannot edit your posts in this forum
You cannot delete your posts in this forum
You cannot vote in polls in this forum

Forum
Author
Replies
Last Post
Mew cocker member
Introduce Yourself
MJA73

1

Thu Mar 06, 2014 12:29 pm
xtianbakbakan
Tanong lang para sa meron grupo
Usapang Sabong
MJA73

0

Thu Mar 06, 2014 8:11 am
MJA73
TANONG LNG PO SANA ABOUT MIXING INJECTABLE PO
Itanong mo kay Jap
tolits

0

Thu Mar 06, 2014 6:33 am
tolits
ITANONG MO KAY JAP
Message from the Admins
tolits

0

Thu Mar 06, 2014 6:29 am
tolits
sir jap breeding question po
Itanong mo kay Jap
buji

38

Tue Mar 04, 2014 12:02 pm
xtianbakbakan
Water theraphy
Itanong mo kay Jap
RenDel

2

Tue Mar 04, 2014 5:28 am
RenDel
Sir About po sa seminar?
Itanong mo kay Jap
tetet

7

Mon Mar 03, 2014 12:32 pm
Jap7078
vaccination
Itanong mo kay Jap
kraven

1

Mon Mar 03, 2014 12:30 pm
Jap7078
UBGBA Forum
UBGBA
Talisayin

27

Sun Mar 02, 2014 12:23 am
tony_ubgba
CONDITIONING TIPS
Itanong mo kay Doc
tjtcockingacademy

11

Sat Mar 01, 2014 12:12 pm
aiongoldbo
sugat sa ilong ng sisiw help po!
Itanong mo kay Doc
native_aseel

4

Sat Mar 01, 2014 12:11 pm
aiongoldbo
New member
Introduce Yourself
Dolphin

9

Fri Feb 28, 2014 7:57 am
mmogoogleGAME
Batikan Ad
Maribu Ads
Gamefarm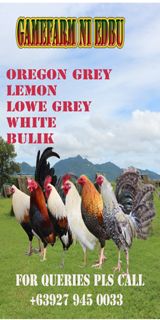 Capistrano Farm
Nene Aguilars Farm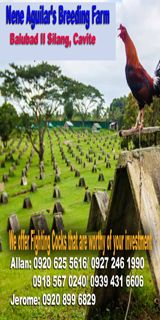 Microbes Probiotic