Posted: Sat Feb 11, 2012 4:26 pm Post subject: NFGB CIRCULAR OF FEB 3, 2012

Joeysy
Manok Panabong na ako


Joined: Sep 10, 2010
Posts: 419
Location: tanay

Status: Offline

PLEASE PAY ATTENTION TO LAST PARAGRAPH:



ONE PASSION, ONE MISSION, ONE FEDERATION


February 3, 2012
Memorandum to :
Regular Members: BBC-Fred Katigbak;BGBA- Jong Daed; BIGBA-Bong Gazmen;CVBA-Victor Sierra;CVGBA-Vice Gov.Odi Fausto;EVGBA-Ed Arellano;GBAB-Edsel Du;GBAP-Osmund Lambino;GBAT-Raul Cura;GB-ONE-Beng Joson;GFBAN-Al Garcia;GPGBI-Vic Setias;KGBA-Mayor Jomar Hizon; LAGBA-Sonny Lagon;LUGBA-Antonio Jucar; MIGBA-Nitoy Nasser; MMGBA-Alberto Guinto;NGBA-Mayor Juancho Aguirre;NMGBA-Gen.Melchor Dilodilo; PAGBA-Elmer Buyco/Ricoy Palmares;QCBA-Tino Ferrer;RGBA-Joey Sy;SGBA-Gov.Arthur Pingoy;TAGBA;Jess Beltran Tabora;UCBA- Capt.Manny Aguisanda;UIGBA-Tonton Pua;UNIGBA-Mayor Jess Nalupta;VIGBA-Moises Almuete;ZABONG-JV Magsaysay/Tony Escoto;ZGBA-Cano Daniel; ZNGBA-Tongkoy Aseniero;
Associate Members: NOBA-Santi Sierra; GBAC-Jun Radaza; ZSGBA-Jeff Villegas


FROM: Ricardo Palmares Jr.
President

Subject: BAKBAKAN 2011 Association Share & Other matters

Gentlemen,

Following our general membership meeting last January 20, 2012 in Gateway Suites, Gateway Mall, Araneta Center ,we are confirming with you the following:
I.Share of Association in BAKBAKAN 2011
We achieved 4,438 entries and as a result of that, we had an excess of Ps 18.913 million. As promised to all and printed in our invitation, member association will be receiving 50 % of this 25 % for charity and the rest for National Federation of Gamefowl Breeders (NFGB).
The general membership agreed to give out ps 10,188,500 , equivalent to 54 % of the excess , computed based on entry contribution of each association. Since member association had a varied financial capability and preferences, NFGB is leaving up to the discretion of the local board or membership the disposition of said association share. Please take note that the entry fee of Ps 50,000 for the President's Cup and that of the matching incentives and penalties will be deducted from your share. Please refer to the attached schedule.
II. President's Cup 2012
Our exclusive NFGB President's Cup 6 cock derby will be on Feb 23, 2012 in Araneta Coliseum. Each association, regular and new affiliate member, is expected to field their one super entry to represent their club. Accepted weight is 1.9 to 2.4 kg, maximum of only 2 cocks with the bottom and top weight will be accepted for entry to prevent use of jokers. As usual, it will be computer matched, and fight all. Entry submission and matching will be on Feb 22, in Gateway Suites during our general membership meeting. Minimum bet is Ps 22,000 and the entry fee of Ps 50,000 has been deducted from the Bakbakan association share.

III. BAKBAKAN Banding 2012
Our Bakbakan Banding will start on April 1 and will take a two day rest on April 5 and 6 in observance of Holy Thursday and Good Friday. It will resume on April 7, 2012.

In compliance with our Banding Rules approved last March 10,2011, breeders who were banded but failed to join Bakbakan elimination of their mother association are not to be banded this year. This will be strictly implemented and monitored by the central banding committee now headed by Mr. Nitoy Nasser, VP for Mindanao and Chairman for Working Committee.

IV. Membership
We are announcing the acceptance of three new affiliate members of NFGB namely:

1. NOBA (Negros Oriental Breeders Association) represented by its president, Mr. Santi Sierra.
2. ZSGBA (Zamboanga Del Sur Gamefowl Breeders Association) represented by its president, Mr. Jeff Villegas.
3. GBAC(Gamefowl Breeders Association of Caraga) represented by its president Jun Radaza.

One of the objectives of NFGB is to unite all breeders in the country towards the promotion of gamefowl breeding. We firmly believe that as member of NFGB we are guided by :

"One Passion.One Mission.One Federation."

We are bound by our common passion for gamefowl.We have one mission and that is to conduct fair, excellent and honorable ( Patas, Magaling, Marangal) undertakings.
We belong and fully support the first and only one National Federation of Gamefowl Breeders.

In view of this, our member associations are expected to be loyal and to support only one Federation, the National Federation of Gamefowl Breeders. Likewise, we are encouraging you to impress among your members the value of loyalty and honor by instituting the principle of oneness and discipline.

Please inform our members that they have to choose only one Federation to support. Otherwise, we will allow them to leave our organization. We hope this is clear to everyone.



And finally, In behalf of the board of directors of NFGB, we are expressing our gratitude to everyone for all our accomplishments in 2011. It was an amazing year for NFGB.


Best regards to all.


Ricardo Palmares Jr.
President

Posted: Tue Feb 14, 2012 4:34 am Post subject: Re: NFGB CIRCULAR OF FEB 3, 2012

Joeysy
Manok Panabong na ako


Joined: Sep 10, 2010
Posts: 419
Location: tanay

Status: Offline

Please take this circular very seriously my beloved members, as I do not want to banish anyone from our ranks!
Time synchronized with your computer time






You cannot post new topics in this forum
You cannot reply to topics in this forum
You cannot edit your posts in this forum
You cannot delete your posts in this forum
You cannot vote in polls in this forum

Forum
Author
Replies
Last Post
Mew cocker member
Introduce Yourself
MJA73

1

Thu Mar 06, 2014 12:29 pm
xtianbakbakan
Tanong lang para sa meron grupo
Usapang Sabong
MJA73

0

Thu Mar 06, 2014 8:11 am
MJA73
TANONG LNG PO SANA ABOUT MIXING INJECTABLE PO
Itanong mo kay Jap
tolits

0

Thu Mar 06, 2014 6:33 am
tolits
ITANONG MO KAY JAP
Message from the Admins
tolits

0

Thu Mar 06, 2014 6:29 am
tolits
sir jap breeding question po
Itanong mo kay Jap
buji

38

Tue Mar 04, 2014 12:02 pm
xtianbakbakan
Water theraphy
Itanong mo kay Jap
RenDel

2

Tue Mar 04, 2014 5:28 am
RenDel
Sir About po sa seminar?
Itanong mo kay Jap
tetet

7

Mon Mar 03, 2014 12:32 pm
Jap7078
vaccination
Itanong mo kay Jap
kraven

1

Mon Mar 03, 2014 12:30 pm
Jap7078
UBGBA Forum
UBGBA
Talisayin

27

Sun Mar 02, 2014 12:23 am
tony_ubgba
CONDITIONING TIPS
Itanong mo kay Doc
tjtcockingacademy

11

Sat Mar 01, 2014 12:12 pm
aiongoldbo
sugat sa ilong ng sisiw help po!
Itanong mo kay Doc
native_aseel

4

Sat Mar 01, 2014 12:11 pm
aiongoldbo
New member
Introduce Yourself
Dolphin

9

Fri Feb 28, 2014 7:57 am
mmogoogleGAME
Batikan Ad
Maribu Ads
Gamefarm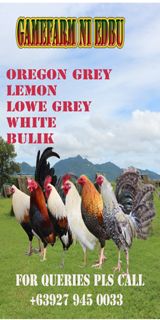 Capistrano Farm
Nene Aguilars Farm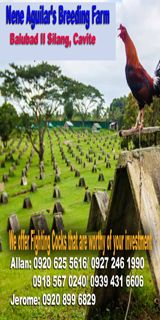 Microbes Probiotic